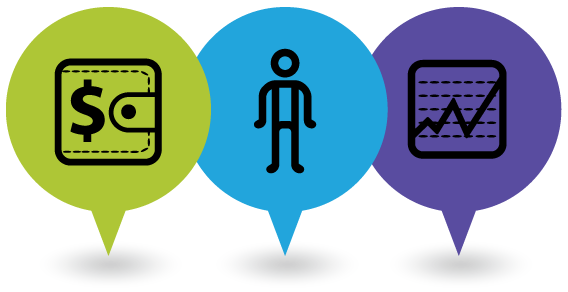 WHY SINE?
Because your business will be more profitable!
Because your customer's experience will improve!
Because you will get more traffic and more sales!
Do you run a small to medium size business?
Do you believe that a strong web strategy is critical for your business?
Imagine how efficiently you could manage your business if you had all the tools to attract new customers, easily update your content, and increase your revenues every single day.

It's time to get a better return from your digital strategy and invest in programs that work for you whether you are serving customers or improving employees' performance.
 You can stay current, provide superior customer service, and reach more people with a smaller budget by relying on SINE to help you reach your goals. We share the best practices we have developed so you can make your web strategy decisions with confidence.
Now, every business looking to upgrade their web presence has several options.
Go for the free website offer you hear about on the television or radio (yeah free). Using a website builder company so your site can look like all the rest or you can go it alone and launch your own strategy.
But you will be overloaded with all the specific issues of business website development, design, implementation, and eCommerce.
During your website adventure you are not focused on your core-competencies, your customers, and your revenue.
We recommend that you contact SINE first at (248)-269-0849
We are happy to discuss your objectives with you and give you our recommendations for free.
If you are at the "How To" stage of planning your business website strategy, you need to proceed cautiously. If you choose to listen to people without a true expertise with today's best practices for business web development, you could waste a lot of time and energy or you could over-pay and still have an out-of-date web strategy.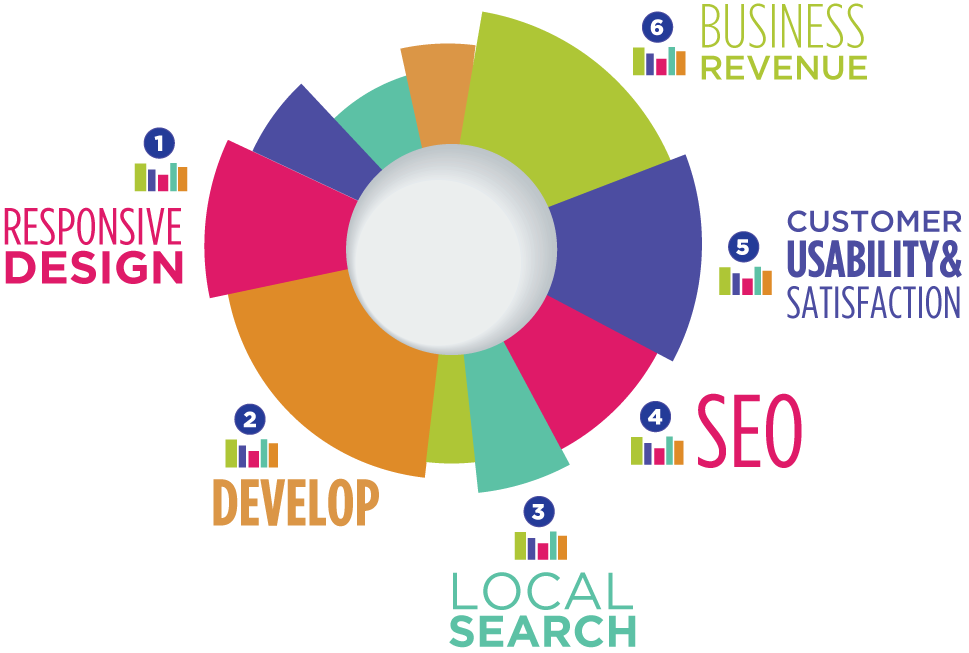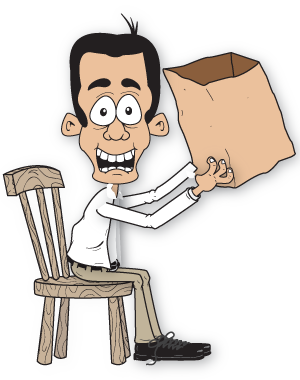 DON'T GET STUCK HOLDING THE BAG
Get all the information that you can before you choose a web development firm. We are confident that you will see the value of choosing SINE as your web strategy partner because after years of working, building, and experimenting; we have ideal solutions to meet today's cutting-edge customer's needs.
What are the primary issues involved in developing  business web strategies of today?
A series of technological and social factors have lined up to create today's web development horizon. Below we outline our business website technology and how we handle all the different devices on the market.  For more information regarding local search engine optimization, social media and analytics see our pages on these topics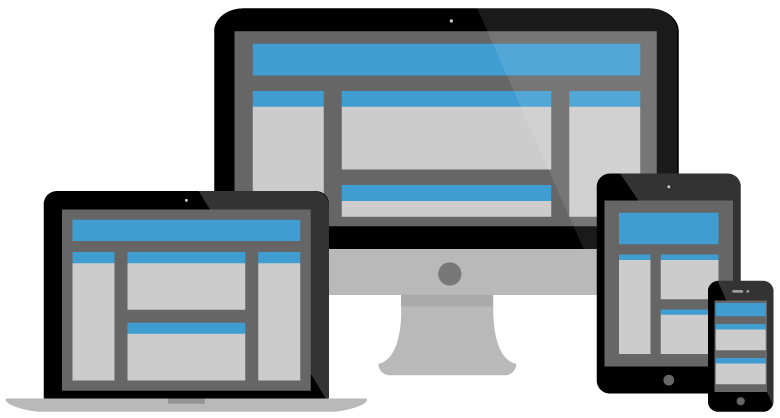 1) The proliferation of mobile devices has tremendous impact on our web strategies. Today's market demands that every business have a plan to address the mobile device user.
WHY SINE?
We use Responsive Web Design (RWD) for websites and web apps that can transform themselves from mobile to tablet to desktop. This includes a fluid grid that expands and contracts to every possible pixel width.
Responsive Web Design takes three core ingredients:
A fluid grid layout
Flexible images
Media queries
The Fluid Grid layout concept calls for page element sizing to be in relative units like percentages, rather than absolute units like pixels or points. Flexible images are also sized in relative units, so as to prevent them from displaying outside their containing element. Media queries allow the page to use different CSS style rules based on characteristics of the device the site is being displayed on, most commonly the width of the browser.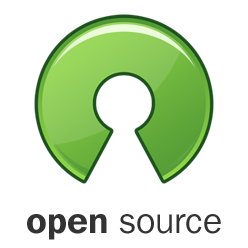 2) The technologies and open-source standards have given us the ability to move from just web sites to both websites and web applications. Both run in the browser, web applications usually use more of the client devices hardware functionality such a geolocation or the accelerometer.
WHY SINE?
We have been using open-source standards such as HTML, CSS, JavaScript, PHP,and mySQL since 1995. We have a proven track record of using open-source standards to solve problems for our business clients. We can save you big money compared to what an app store app will cost you and our app will be better. We inject our knowledge of the latest mobile web development technologies, techniques, and best practices to build rich websites and web applications in a rapid process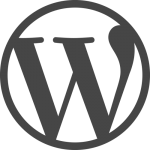 3) Open-source Content Management Systems (CMS) have evolved to provided the framework for web site and web application development. A solid CMS is fundamental for providing the website framework for creating, storing, and displaying dynamic web pages.
WHY SINE?
We use WordPress as our framework for building websites and web applications. We choose WordPress as our web development foundation because it works great, is feature rich, and is easy to maintain. We are very experienced with using WordPress to provide Custom Post Types for modeling application data and interfaces.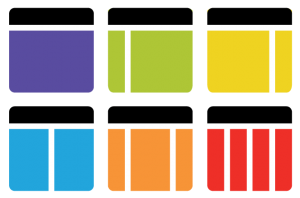 4) Modular Content is a web development concept that is at the brink of changing how websites are designed. Modern expertise with this web development process is critical for an efficient , cost-effective, way to implement web projects.
WHY SINE?
We are experts at building dynamic websites and web applications that are rich in functionality and will scale to any device that powers a current generation browser. We build them fast and efficiently because we are early adopters of the Modular Content development process. Most likely, this the first time you encountered the Modular Content concept. If so, remember you heard it here first. We see the Modular Content concept as a game changer in the web development industry. SINE subscribes to the Modular Content concept and have implemented it systemically through out our development process for over a year now.